Threat assessment - The importance of fear management
Presenter: Dr. Kelly A. Watt
Managing the fear experience by potential victims of violence is an important and often overlooked task when conducting threat assessments. Fear experience by victims may be problematic in three ways – it may viewed as "too low", "too high", or "too unstable" by the professional or team conducting the threat assessment. This presentation will explore the nature of fear and use several cases to discuss the possible implications of fear that could lead to increased risk and decreased safety. In addition, this presentation will review possible case management strategies that can be used to manage fear.
Please note: This is a live webinar. No recording will be available for missed attendance. 

Date: Monday 14th June 2021
Time: 14:00 – 15:30 (CEST)
Duration: 90 minutes
Platform: Zoom
Fee: 50 Euro for non-members
Free Registration for AETAP and TAP members!

Dr. Kelly A. Watt [CAN]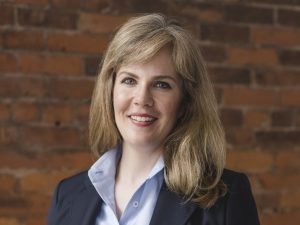 Dr. Kelly A. Watt obtained her BA in psychology at Simon Fraser and her MA and PhD in psychology from the University of Illinois at Urbana-Champaign. She worked as a Psychology Fellow at Vancouver Coastal Health between 2008 and 2010. She currently works as Threat Assessment Specialist at Protect International Risk and Safety Services Inc. and a Workplace Consultant at Competence Center Bergen. She is a member of the Mental Health, Law, and Policy Institute at Simon Fraser University. Her expertise is in the field of clinical-communityforensic psychology, with a special focus on violence risk assessment and management, victim safety planning, coordinated community responses, and threat assessment teams. She has co-authored more than 75 articles, chapters, reports, and presentations and is the coauthor of manuals for risk assessment and safety planning, including the Risk for Sexual Violence Protocol (RSVP), and the Aid to Safety Assessment and Planning (ASAP). She is currently the editor of Intelligence, an e-newsletter that keeps professionals up to date about recent advances in threat assessment around the globe through knowledge and experiences shared by leading experts. She also currently serves as the chair of a special interest group for the Canadian Association of Threat Assessment Professionals. She has provided over 120 invited presentations and workshops for mental health, law enforcement, corrections, security, victim services, social services, human resources, occupational health and safety, and legal professionals in North America, Europe, Asia and Australia.
COVID Exit-Plan: How to Prepare Your Organisation for Post-Pandemic Threats
Presenters: Melissa Muir [AUS] – Leeran Gold [AUS] – Totti Karpela [FI]
The Relationship of Conspiracy Beliefs and Violent Extremism
Presenters: Bettina Rottweiler [UK] – Paul Gill [UK]