Dear AETAP members,
Dear colleagues and friends,
After a successful online conference in April 2022, we are already planning next year's AETAP conference. We are pleased to inform you that the 14th conference will take place in Nuremberg (Germany) from 24th to 27th April 2023. An exciting programme with international experts will await you. More information about the programme will follow soon. 
Kind regards,
AETAP team
Photo by Thomas Winkler on Unsplash
Conference schedule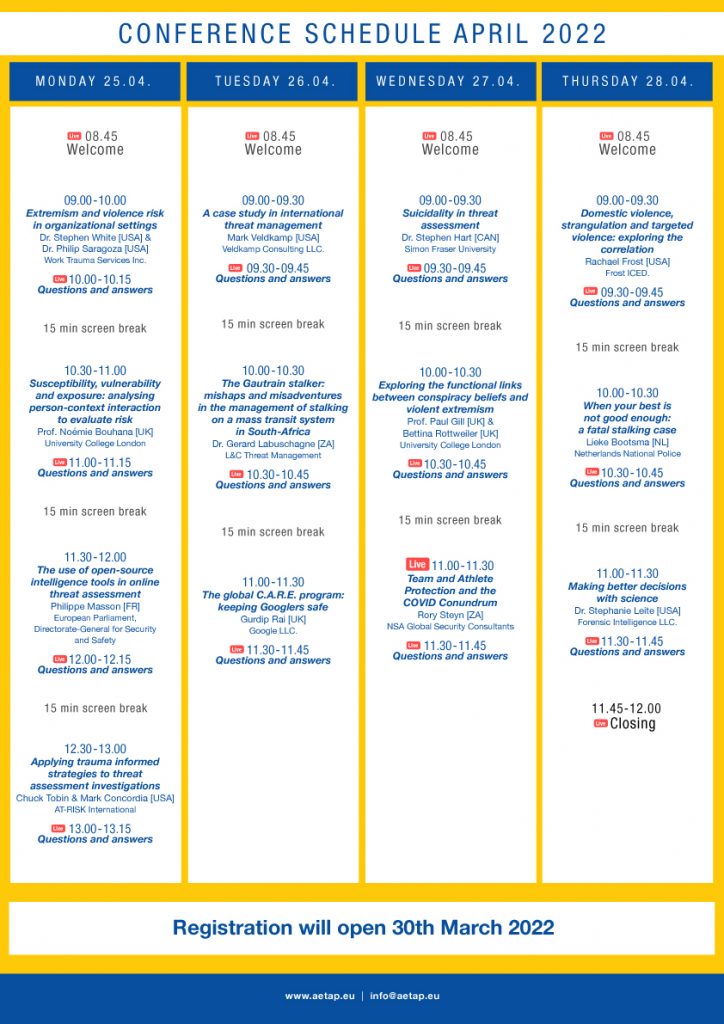 AETAP Terms and Conditions
Registrating for the event
The registration for the conference can only be done electronically here: https://www. (link to follow soon). Registrations will be accepted in the order of receipt and confirmed by email within one working week.
Cancellation
Cancellations up to 10th April are accepted minus any service fee charges (this can be up to 20% of the ticket price).
Liability
The participant is responsible for travel costs. Changes to the program, the exchange of speakers and the cancellation of the conference due to insufficient demand or force majeure are expressly reserved. Claims due to futile expenses or other disadvantages due to the conference agreement are excluded – except in cases of intent and gross negligence. With the transfer of the participation fee, the Terms and Conditions become binding.